The extremely talented and handsome Dave Higgins introduced me to a new (for me) website called Authorgraph. On it, you can request that an author sign your ebook and they can sign it right on the site.
So I've set up all of my books on Authorgraph now. Want a signed copy with a personalised message? Shoot me a request on Authorgraph and I'll be happy to comply.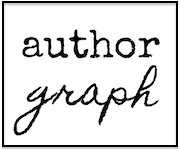 ---
Get Into The Action
For a limited time, I'm giving away the first two books in the Bytarend Fantasy series and the Hard Vacuum science fiction series for free.
Bytarend is fast, fun fantasy that'll have you on the edge of your seat. Hard Vacuum is hard-talking, violent science fiction and my tribute to 80s action movies.
Grab all four books for free:
http://simoncantan.com/get-your-free-books/